At the core of Growver is an ESP32. The extensa-based SoC is programmed in C using ESP-IDF framework.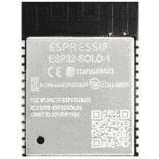 The firmware currently implements the following functions:
Growver web-server
DC Motor control
RC Servo control
Pump control (12V aux)
Battery voltage level
UART/terminal command interface
RESTful Web API
Firmware update using HTTP file transfer
Filesystem for storing user web pages, scripts and other content
In addition to firmware, the file system builds with several html/javascript files, to provide a Web UI:
Example navigation interface
File system view/upload/delete
Firmware update
You'll find Growver firmware on Github
The project readme files contain the latest information on toolchains, platform requirements, and functional status.